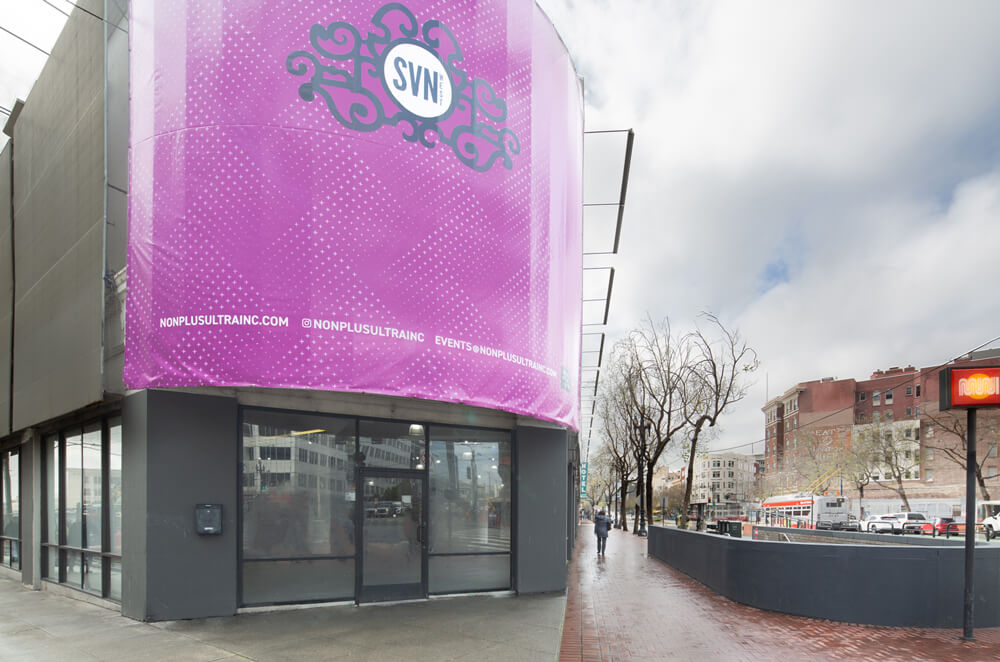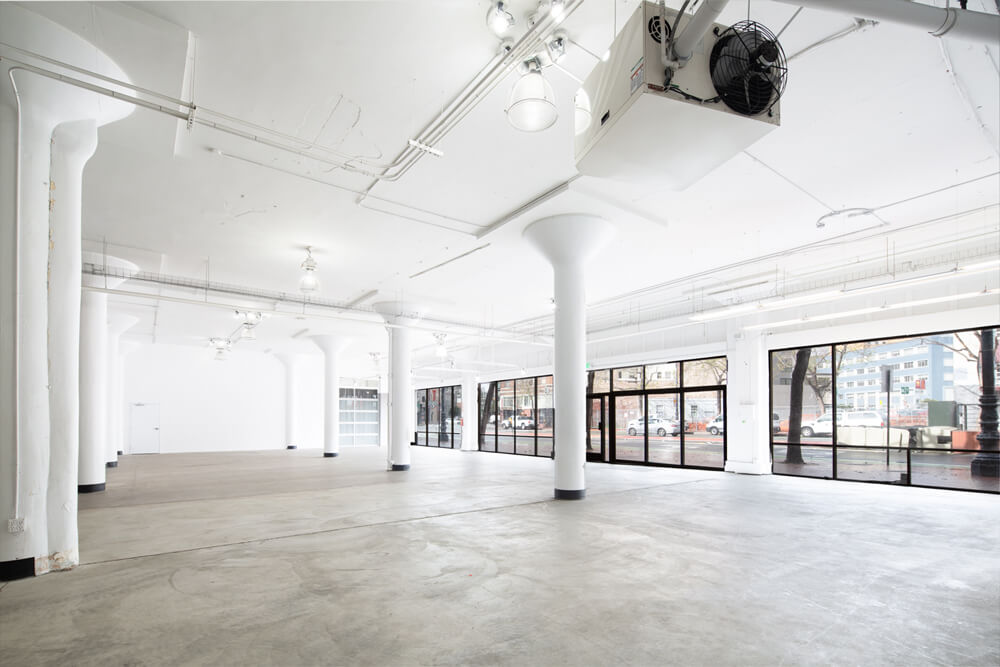 Venue
Conveniently located at the intersection of SF's two main thoroughfares (South Van Ness and Market), SVN West was formerly the home of the Fillmore West and Carousel Ballroom, showcasing dozens of concerts during its brief operation from 1968 to 1971, including musical legends like the Grateful Dead, Fleetwood Mac, Elton John, B.B. King, Miles Davis, Aretha Franklin, and more.
SVN West offers an open and spacious floor plan as well as a spacious rooftop area with plenty of airflow for meals and networking with sponsors and fellow attendees.
Hotel
We are securing rooms at a nearby hotel and will have more info very soon!
Convince Your Boss
If you need some help convincing your manager to cover your ticket and travel expenses, the benefits of attendance below might help convince them! Prepare to learn a ton at Jamstack Conf, and take what you learn back to your team.
Dear [amazing boss],
I'd like to ask for your approval to attend Jamstack Conf 2022 taking place in San Francisco on November 7-8. There are many conferences out there, but I've picked this one because I feel the insights and learnings presented and discussed there are exactly what our team needs to build better, faster, and efficient web projects in order to grow our business and stay ahead of competition.
Unlike big-scale conferences which often have subpar sessions and a lot of time lost moving from one huge hall to another, Jamstack Conf is relatively small (~700 people), and specifically dedicated to frontend web developers. Back in-person after 2 years of being offered virtually only, Jamstack Conf has a strong reputation for practical sessions and hands-on workshops. In fact, speakers announced already are experts who will actually show the methods of how they work, build, and deploy.
Advantages for our company
The learnings from two conference days will help our company to:
Design better processes for web design, building, and deployment across teams
Improve performance and responsiveness of our web properties
Increase web security and reduce our surface area for attacks
Improve accessibility and flexibility of our frontend architecture
My personal advantages
I sincerely appreciate the opportunities to grow as a professional in our company, and I'm very excited about this conference because:
There's an impressive line-up of experts who are working with technologies, tools and methodologies we use daily
Hands-on workshops with experts give me an opportunity to learn new practices and techniques and improve my skills right away
The friendly, intimate spirit of the conference makes it easy to interact with speakers and ask questions
As the conference attracts seasoned designers and developers, I'm excited to learn from a large number of professionals and discover their experiences and best practices from their projects
Because frontend is changing rapidly, I feel it's important to learn what's possible these days, and where frontend/UX are heading these days
Summary of costs (adjust accordingly)
| | |
| --- | --- |
| Conference Ticket (including one workshop) | $799 until Aug. 30, or $999 after |
| Hotel for 3 nights | ~$500 ($159/night++) |
| Domestic Airfare | ~$300 |
| Food | Included in conf ticket |
| Total | ~$1,600 |
I appreciate you considering my proposal, and I hope you have a moment to take a look at the website — jamstack.org/conf/ — and the overview of the agenda covered there. I couldn't be more excited to attend this, and I'm quite certain that it's a good investment in training for our entire company.
Thank you for your time,
— [your name]
Frequently Asked Questions
About the Event
Who should attend Jamstack Conf?
Jamstack Conf is for engineers, web architects, technology leaders and digital agencies who are embracing the next evolution of modern web development architecture.
How do I get to SVN West?
SVN West is located at the intersection of South Van Ness Ave and Market St in San Francisco. It is easily accessible by MUNI and is a quick walk from the Civic Center BART station. There are no car parking facilities on site at SVN West. There are several public parking lots within a two-mile radius. There is also limited metered street parking available around the venue.
SVN West
10 Van Ness Avenue
San Francisco, CA
94103

Tickets and Registration
How do I get tickets?
Early bird tickets can be purchased for $599 or $799 if you would like to attend a workshop on Monday, Nov. 7 from 9 am to noon. This rate expires on August 31, after which tickets will be $799 and $999 for a ticket with workshop access. If you are interested in securing a group discount, please reach out to events@netlify.com.
Please note: Jamstack Conf reserves the right to deny registration to any individual or entity for any reason, in Jamstack's sole discretion, including for past or present failure to meet Jamstack's code of conduct.
If you need help convincing your boss to cover your ticket and travel, check out our email template here.
Do you offer group discounts?
Yes! If you have a group of three or more who wish to attend, please reach out to events@netlify.com for a discount code for 20% off.
Do you offer Press/Media passes?
Absolutely! Please email kelly@netlify.com.
I am a student, bootcamp attendee, or similar still breaking into tech. Do you offer scholarships or student passes?
Yes! We're very excited to support students and folks new to tech in furthering their education and network by providing scholarship tickets to Jamstack Conf for in-person attendance. If you are currently enrolled in an educational program to learn web development skills and/or looking for your first role in tech, please apply for a scholarship ticket – we'd love to meet you!
Scholarship tickets cover the full price of admission to Jamstack Conf, including meals and access to the happy hour and after party. The only thing you owe us for the ticket is your attention and willingness to learn.
To apply for a scholarship ticket, please fill out the application form here. We hope to see you there!
Do I need to register for sessions I want to attend?
By registering for the event, you will have full access to all areas of the conference including keynotes, mainstage talks, lightning talks, sponsor expo, sponsor happy hour and after party. If you would like to attend a workshop on day one, you will need to purchase a ticket with workshop access.
If I am no longer able to attend Jamstack, can I transfer my ticket to someone else?
Substitution requests can be processed via written request at events@netlify.com. Please provide the names and emails of both the original and substitute registrants with both parties copied in the email. All requests for substitutions must be received no later than 5:00 PM PDT on October 7, 2022. Onsite substitutions will not be accepted.
Do you offer refunds if I need to cancel my ticket?
The Jamstack Conf registration team must receive all cancellation requests in writing via email at events@netlify.com by Friday, October 7, 2022.
We will issue a full refund for written cancellation requests received on or before October 7, at 11:59 PM PDT. No refunds will be offered for tickets after October 7, 2022.
Refunds will be processed 5 to 7 business days after the cancellation request has been processed and confirmed to the method of payment on the attendee record.
Inclusivity & Accessibility
What efforts are being made to insure the conference is as inclusive as possible?
We are dedicated to providing a safe, inclusive and harassment-free environment for our conference attendees.
Please review our Code of Conduct.
We will be providing accommodations like assistive listening devices, live captioning, reserved front row seats, large print materials, wheelchair access, child care, and lactation rooms. Upon registering, you will have the opportunity to indicate which accommodations you will need in order to attend. If you have any additional questions about these accommodations or if something is not listed, please email events@netlify.com.
Health & Safety
What are the health and safety measures for Jamstack Conf?
Jamstack is an inclusive and accessible community, and we respect everyone's right to attend our events safely. For that reason, we politely ask that you provide proof of COVID vaccination and/or a negative COVID test before entering the venue. We also invite you to wear a mask when around others and when it makes sense to do so.
We take your trust very seriously and understand the responsibility of running large events. We're putting guidance in place to keep our events safe and provide confidence to staff, speakers, and attendees. We will continue to monitor the local legislation and guidance surrounding COVID-19 and update our requirements should anything change. If you're worried about the guidance outlined here, please feel free to reach out. Equally, please let us know if you want to notify us of an approved exemption.
We are working closely with our venue partners to ensure the highest standards of hygiene and cleanliness. Here are some of the measures we will be taking:
Hand sanitizer stations will be provided throughout the public areas of the venue
Signage to encourage and promote frequent hand washing
Disposable masks will be made available throughout the event
Ventilation in the sponsor expo, break area and mainstage conference room
Breakfast and lunch will be served outdoors on the rooftop area
Lounge furniture and ample seating outdoors with delay screens to watch mainstage sessions
Optional "distance please" indicators will be available for attendees to add to their badge
Frequent cleaning and disinfection of communal areas
Sponsors
I am interested in becoming a sponsor, how do I learn more?
Please visit our Jamstack Conf Sponsor site to learn more.
Virtual
How do I attend Jamstack Conf virtually?
After registering for a Virtual Ticket, you will be sent a link to join the event prior to the start date. Simply follow that link to join the livestream. Please note that the livestream will be in PST. Replays of day one and two will be made available on-demand at the end of each day.
Register Today
7-8 Nov 2022 · San Francisco and online
Jamstack Conf Ticket
Access to two full days of single-track talks, Sponsor Expo, After Party, breakfast and lunch on both days, and the Virtual Livestream. Workshops are not included.
$799
Ticket + Workshop Bundle
All the same stuff as the regular ticket, plus access to one workshop on Day One (Nov 7).
$999
Virtual Ticket
Experience a two-day livestream of single track talks and the virtual Sponsor Expo.
Free
Get Your Ticket