HubPress is a static site generator written in JavaScript, powered by Vue.js, Asciidoctor and GitHub
It's free
All you need is a free GitHub account, no server's rent, no subscription.
Easy setup
Fork the hubpress.io repository, update the config file and it's done, your Blog is ready. You can also use Netlify to deploy an HubPress instance in one click.
Start conversations
We integrated Disqus, all you need to start conversations with your readers is a Disqus shortname.
Get analytics
Learn more about your readers with Google Analytics, you just have to set your tracking id in the HubPress' configuration.
Videos
Demo - Take a closer look in more detail (YouTube)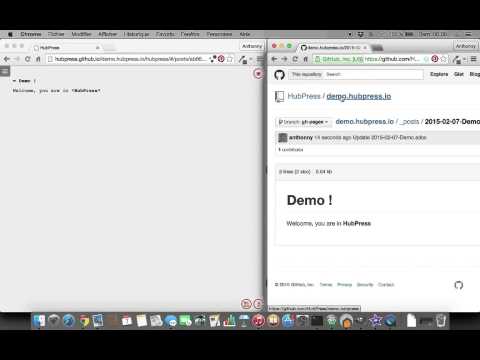 How To Create A Free Blog With HubPress And Netlify (YouTube)
Here is a tutorial to start with Netlifly